Welcome to u3a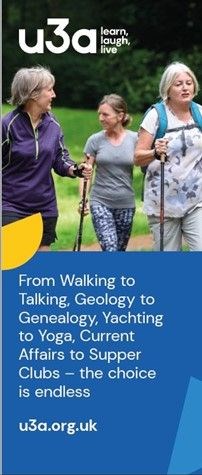 No longer in full-time work or busy raising a family?
Now is the time to make the most of life ...
Time to explore new ideas, new skills and interests.
Time to make new friends and enjoy yourself ...

u3a is a unique self-help membership organisation providing opportunities to continue to 'learn, laugh and live' through meeting and sharing activities and interests with others who are at a similar time of life.
All our Activity/Interest Groups are coordinated by our own members for their fellow members.
Members who now have time on their hands because they have finished raising a family, or are fully or semi-retired, share skills and life experiences in small groups, covering a wide and changing variety of activities and interests. Gathering together and learning for pleasure in a friendly environment can be fun and helps us all to keep mentally and physically active whilst enjoying new companionships. There is no lower (or upper) age limit to membership.
Click/Tap u3a in Bridgnorth to discover more ... and consider joining us?
Bridgnorth Town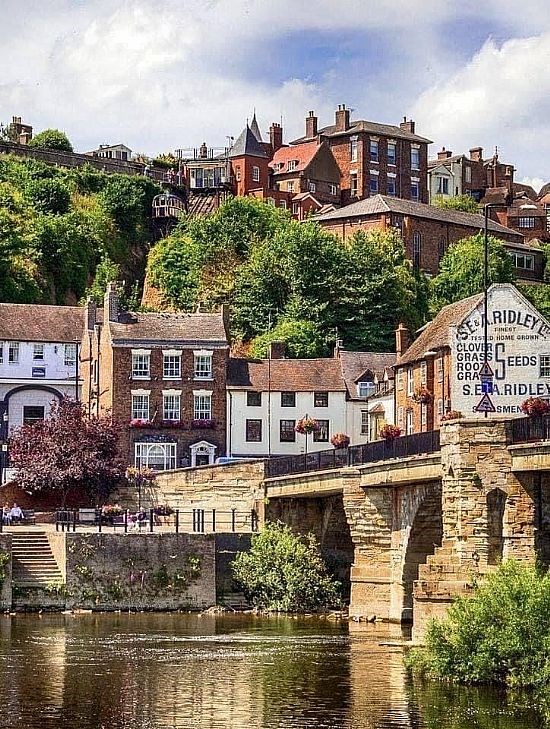 An historic medieval market town with an area population of 12,500 lying in the south of the County of Shropshire. Before canals and railways, the River Severn at Bridgnorth was one of the busiest inland ports in Europe! Nowadays the River Severn is clear and unpolluted, and is a quiet haven for walkers, anglers and wildlife.
Bridgnorth nestles comfortably into the Severn Valley and is uniquely divided into High Town (with great views down!) and Low Town (with great views up!). Low Town is connected to High Town by the original roadway known as The Cartway, seven ancient Donkey Steps and the Cliff Railway which is the steepest inland funicular in Britain.

Surrounding towns are:
Kidderminster 14 miles to the south and linked to Bridgnorth by the award winning Severn Valley Steam Railway; Telford 12 miles; Wolverhampton 14 miles; Shrewsbury 21 miles; and Birmingham 27 miles.