Monthly Open Meetings
with Speaker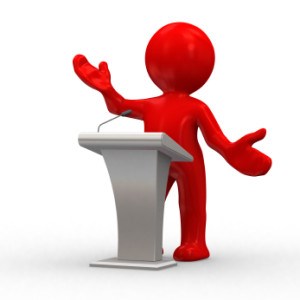 are held every fourth Wednesday (exc December) in the
Community Hall, Low Town, Bridgnorth WV15 6BB
Doors open at 1.30pm. Speaker starts promptly at 2.00pm (£2 entrance)
A chance for Members and non-members to enjoy interesting Speakers on a variety of topics, to catch up with latest u3a news, meet u3a friends and sign up for Activity/Interest Groups.
NON MEMBERS are very welcome for an opportunity to find out more about u3a here in Bridgnorth.
SPEAKER PROGRAMME ...
Month
Speaker
Topic
Wed 27th September
Carol Wood
Living with Swifts, Swallows & Martins
Carol shares her extensive knowledge as 'Swift Champion'
Wed 25th October
Martin Jones
Travels & Travails of Thomas, 2nd Lord Berwick of Attingham
Martin dressed in character comes to regal us on Thomas's life.
Wed 22nd Nov
Bojangles
Musical Entertainment from the 50s, 60s & 70s
DECEMBER
NO MEETING
Wed 24th January
Pamela Sanderson
The Old Bailey
History of the Building & the Role of Clerk to the High Court Judge
Wed 28th February
Ray Sturdy
Witley Court , Worcestershire
The Rise and Fall of the home of the Foleys and the Earls of Dudley
Wed 27th March
Cuan Wildlife Centre
Cuan Wildlife Centre
Stories of the animals they have cared for over the years
Wed 24th April
AGM
A Look Back over the Year Election of New Committee
Wed 22nd May
Ian & Hilary Templeton
'Pictures in Harmony'
Photos, Narration accompanied by music
Wed 26th June
Natalie Cumming
The Fiddle
A family story of war and terror through an inherited violin
Wed 24th July
Graham Short
My Life as a Micro Artist
Wed 28th Aug
Kath Reynolds
tbc
Wed 25th Sept
Martin Lloyd

Passports, Assassins, Traitors & Spies
Wed 23rd Oct
Andrew Lound
Rebellious Birmingham
A look back in history with images, music and video
Wed 27th Nov
Andrew Crabtree
tba
DECEMBER
NO MEETING